Driving Lessons in Chelmsford Essex
Hi, I'm Ken Keene, proprietor of Ken's Driver Training School.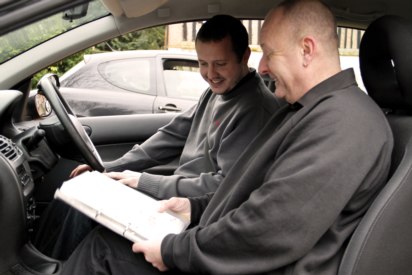 I qualified as an advanced driving instructor in 2000 after training with Benson School of Motoring.
I worked for Chelmer Valley Training L.C.V. (H.G.V.) for a few years as a D.S.A. qualified L.G.V. C & E Instructor.
In 2004 I started my own company, Ken's Driver Training School, which grew quite quickly, covering all aspects of driving instruction.
After a few years, I discovered that I enjoyed teaching people to drive far more than I enjoyed managing driving instructors and running a business, so we now have only two instructors who specialise in cars.
We have a good pass rate and we are very patient. We welcome nervous drivers.